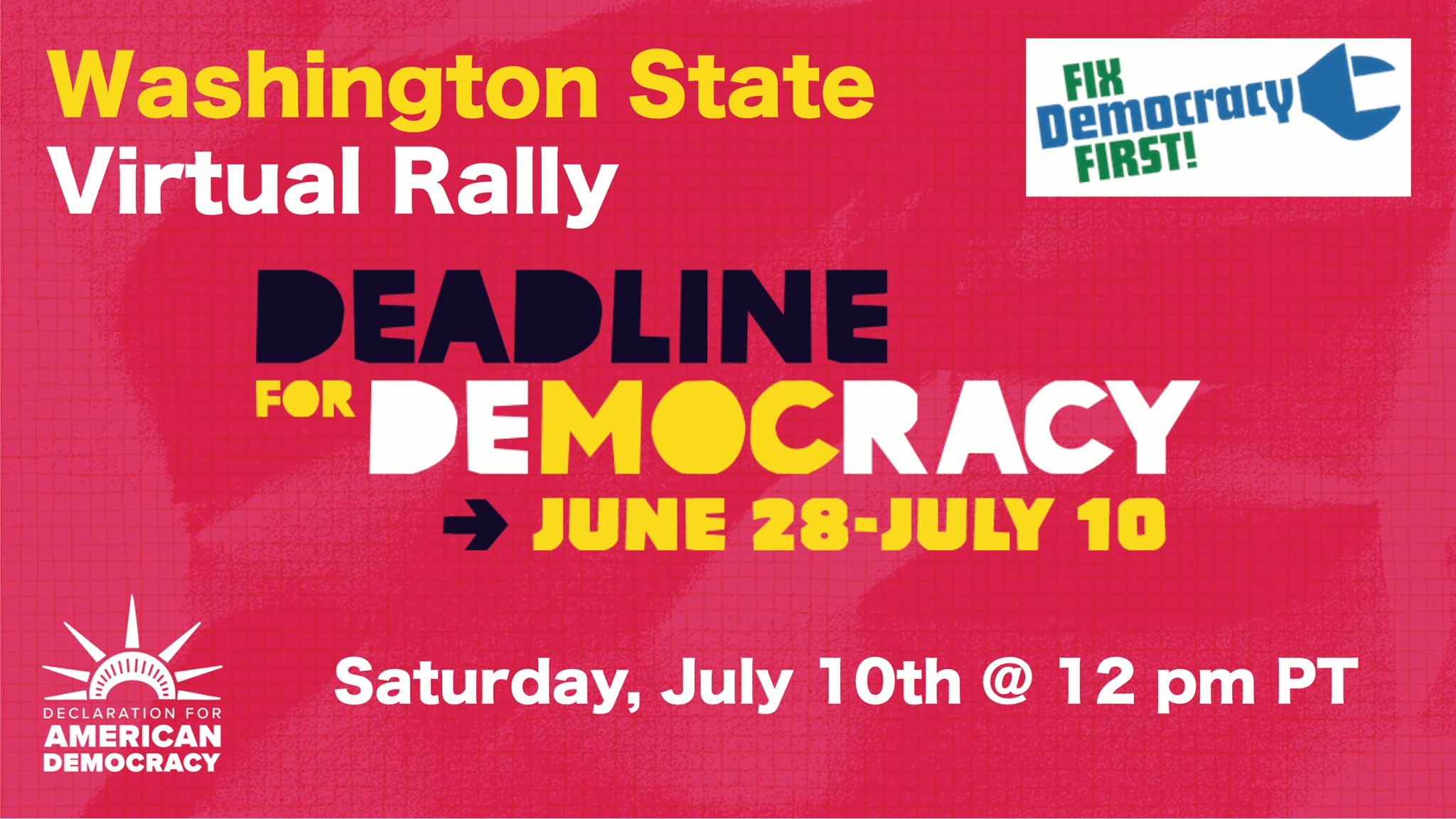 Deadline for Democracy Virtual Rally
Join democracy activists and supporters across Washington state for a virtual rally to take action to pass the For the People Act as we get closer to a very real deadline to make this happen. Together, we can ensure Americans can safely and freely cast our ballots so that every voice is heard and our elections reflect the will of the people.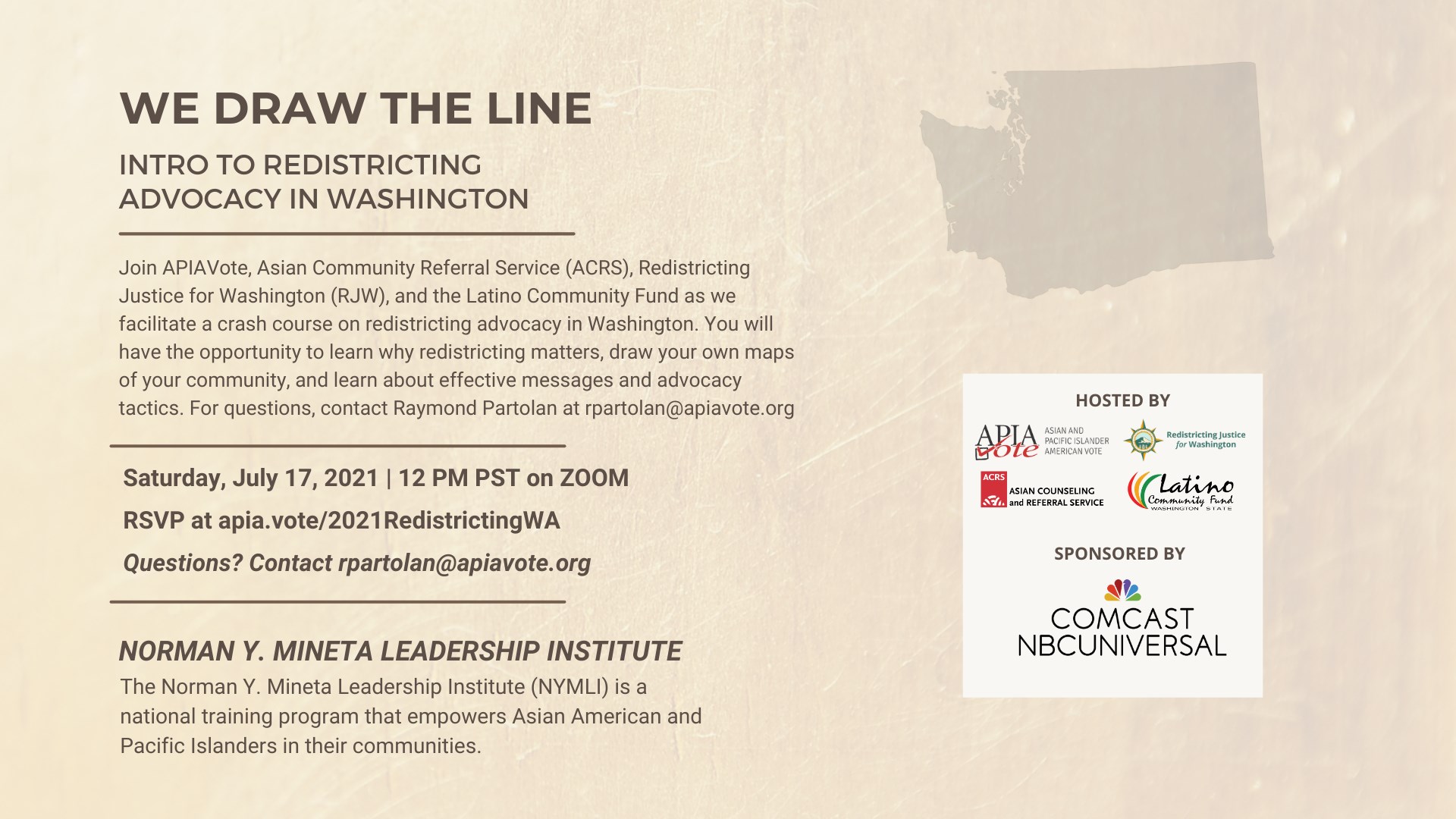 We Draw the Line: Intro to Redistricting Advocacy in Washington
Join APIAVote, Asian Community Referral Service (ACRS), Redistricting Justice for Washington (RJW), and the Latino Community Fund as we facilitate a crash course on redistricting advocacy in Washington. You will have the opportunity to learn why redistricting matters, draw your own maps of your community, and learn about effective messages and advocacy tactics.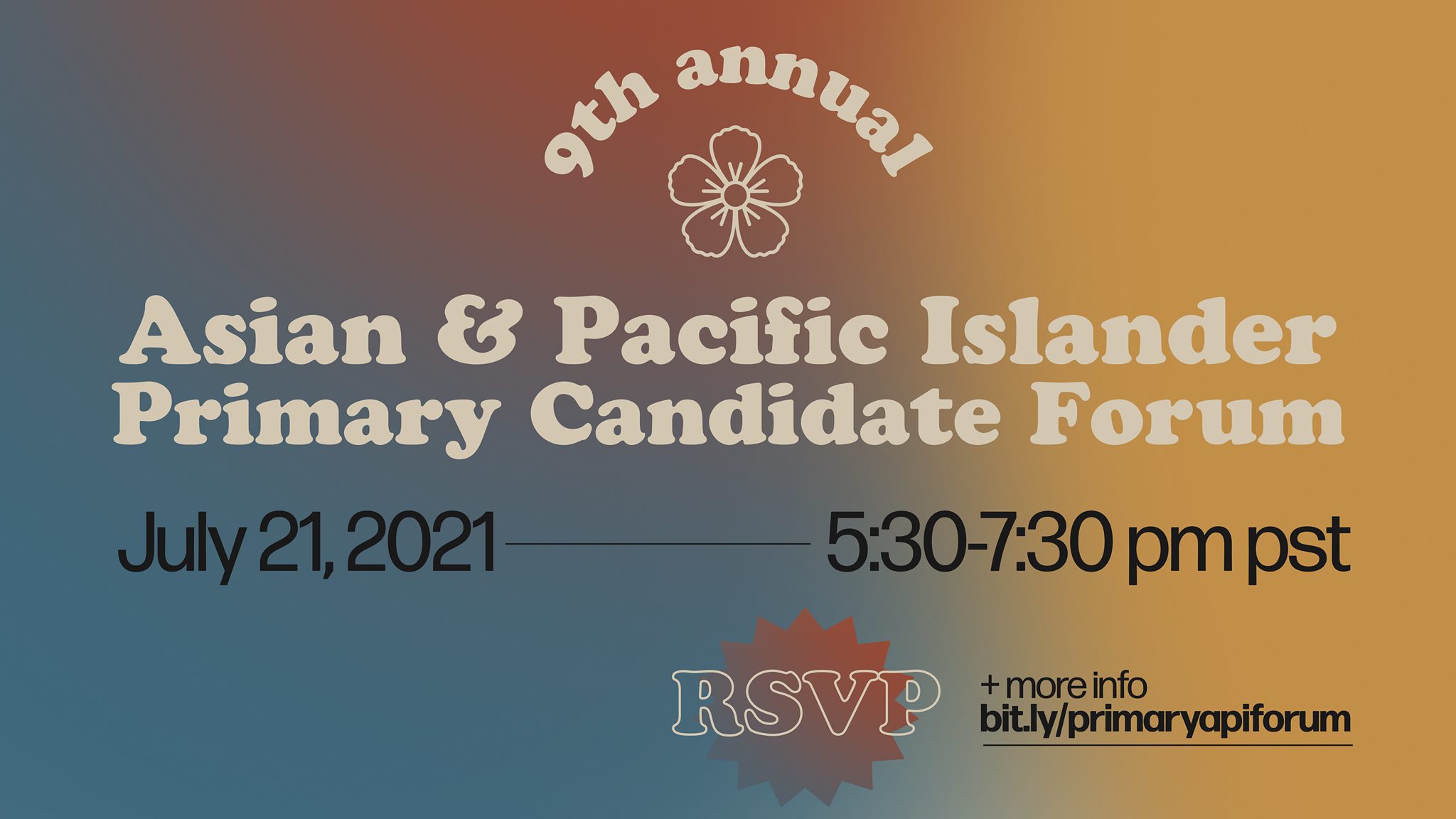 Asian and Pacific Islander Heritage Month: Legislative Town Hall
Join ACRS for their 9th Annual A&PI Primary Election Candidate Forum, which will help ensure that candidates for office understand the needs of AAPI communities, and to give our community members an opportunity to hear from the candidates about how their platforms and values will impact the A&PI communities in Seattle.
Races include the following:
City of Seattle Mayor
City of Seattle City Council Position 8
City of Seattle City Council Position 9
We encourage community members to attend regardless of English proficiency.