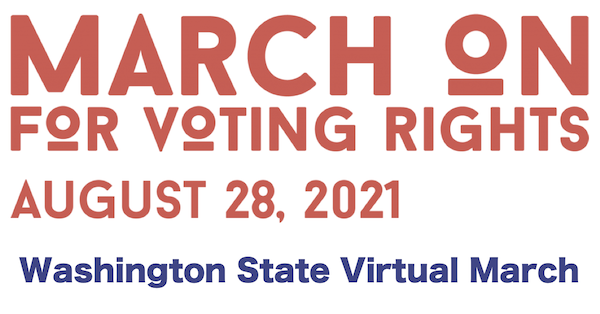 March On For Voting Rights – WA State Virtual March
Join Fix Democracy First, WA Indivisible Network & League of Women Voters of WA for a statewide virtual event to stand up for voting rights!
Since January, 48 states have introduced 389 bills that amount to shameful, outright voter suppression, and many have already become law.
Racist, anti-democratic voter suppression laws amount to rigging the game. But in America, elections are not a game—and lives depend on their outcomes.
That's why, on August 28, 2021, Washington state is joining Washington D.C., Atlanta, Miami, Houston, Phoenix and other cities across America to March On For Voting Rights!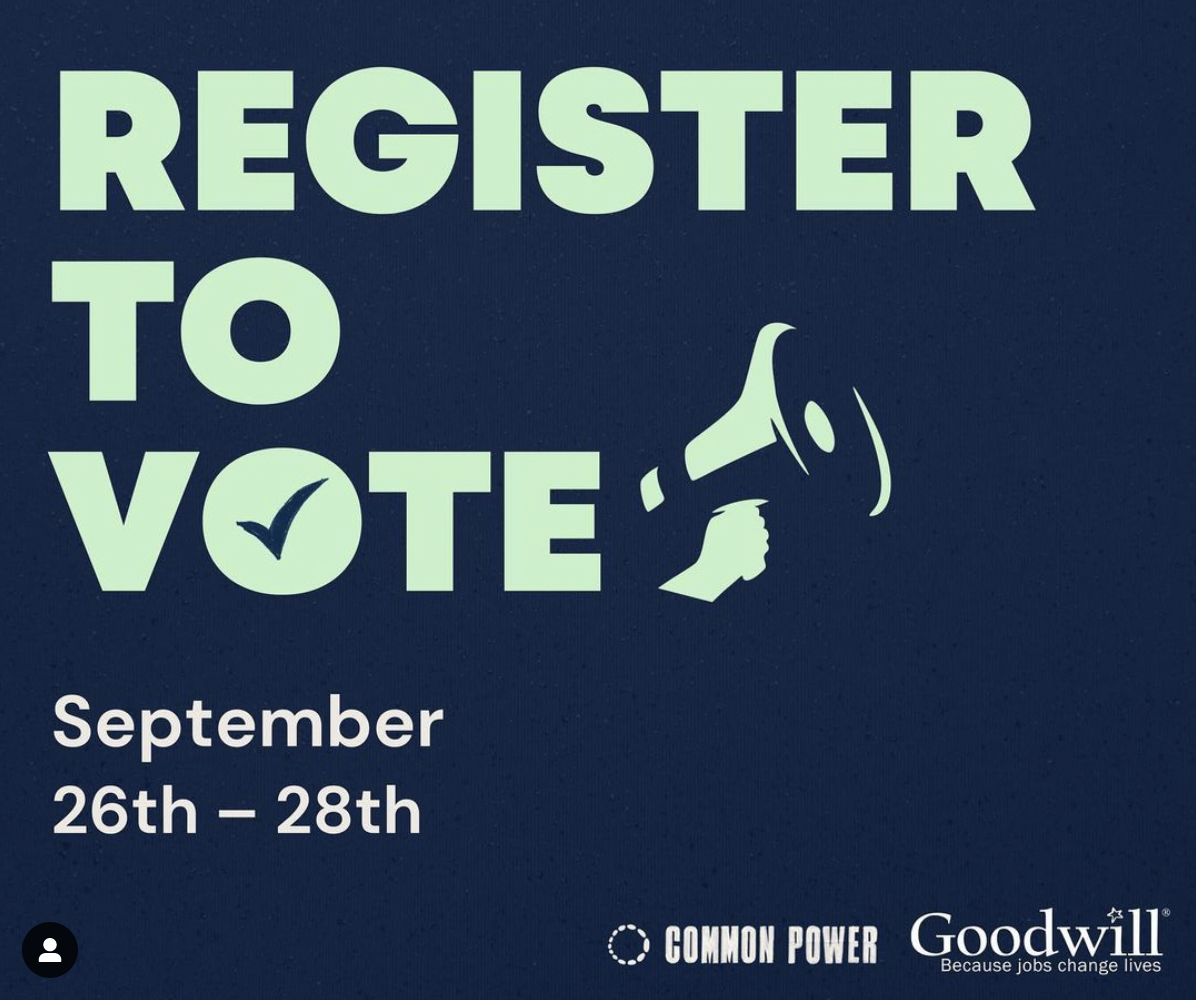 Goodwill + Common Power Voter Registration
Common Power is excited to partner with Goodwill for voter registration effort across the state. It is a 3 day push from September 26 – September 28, 2021, with September 28 being National Voter Registration Day.
Training for volunteers will take place Wednesdays, September 1, 8, 15, 22, 2021 @ 12:00pm PST.
Volunteering will be conducted with strict social distancing and health and safety protocols, developed by Goodwill. Personal protective equipment will be supplied in abundance at each location.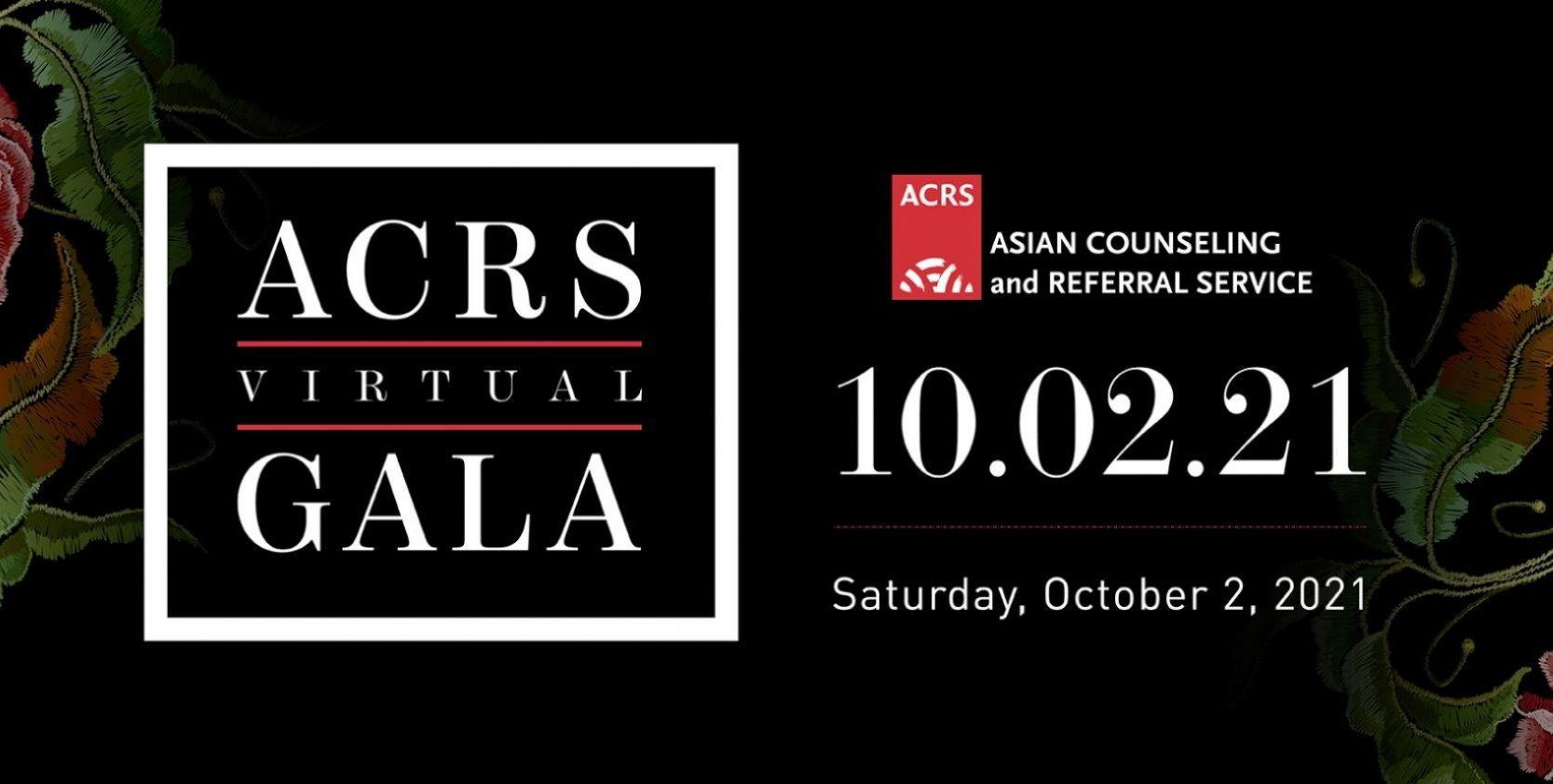 Asian Counseling and Referral Services Annual Gala
Join ACRS for our annual gala benefiting vital ACRS services and programs that reach over 30,000 people and families in our region. We're excited to announce the return of Culinary Journey, where we partner with leading Asian and Pacific Islander chefs to showcase their talents while sharing stories of healing and transformation. We hope you'll join us for an evening of inspiration as we celebrate community and resilience.
Our livestream event is free to attend and includes a pre-event show, live and online auctions, and curated meal kits available for purchase. More information about the auction items, meal kits and links to the livestream will be posted on this page in the weeks leading up to our event.