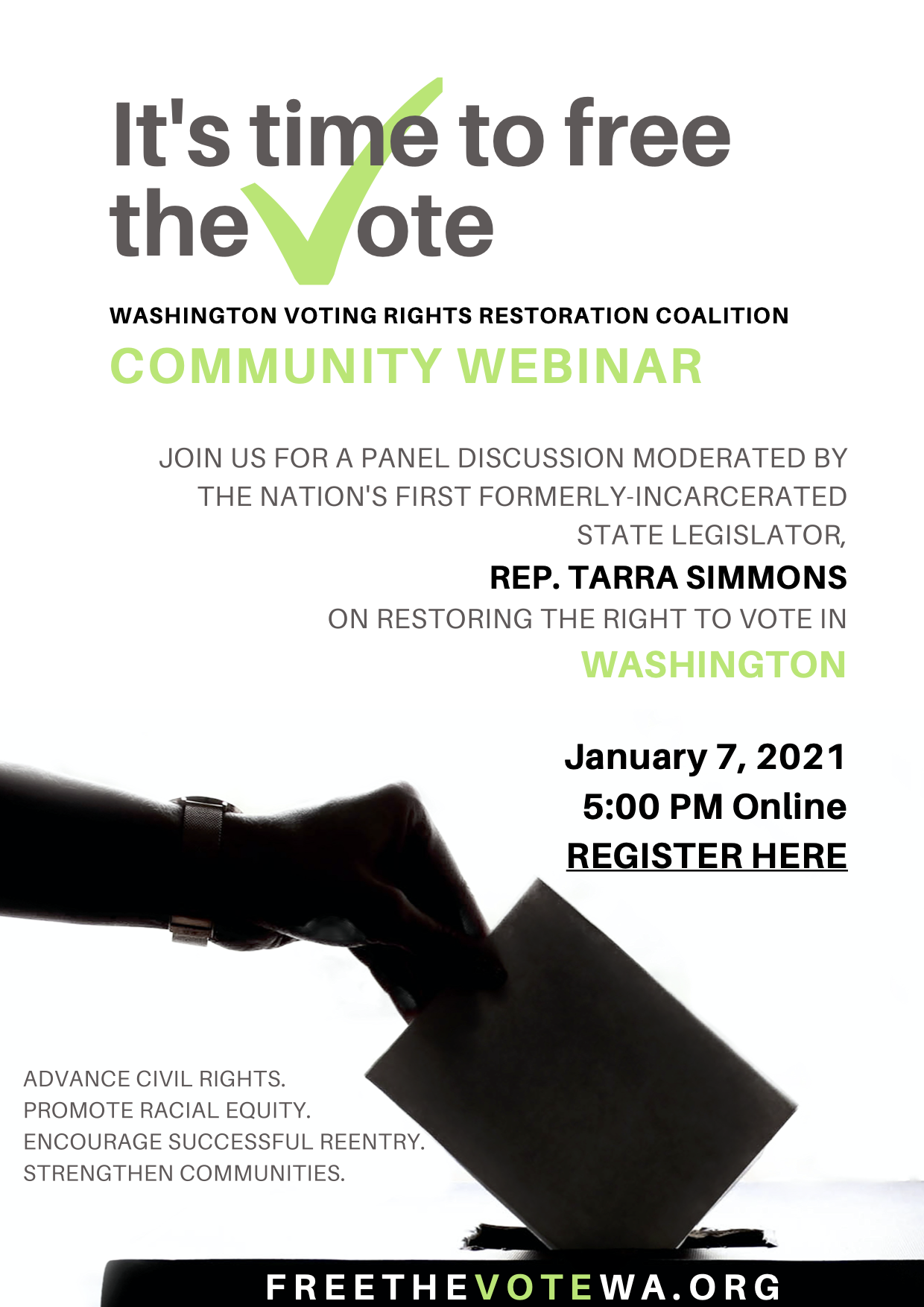 WA Voting Rights Restoration Community Webinar
(The event has passed, but watch the recording in the link below)
Hear the stories of people impacted by our legal system as we get ready to fight for the Voting Rights Restoration Bill! This free webinar was moderated by Rep. Tarra Simmons, who is first formerly-incarcerated legislator in the US.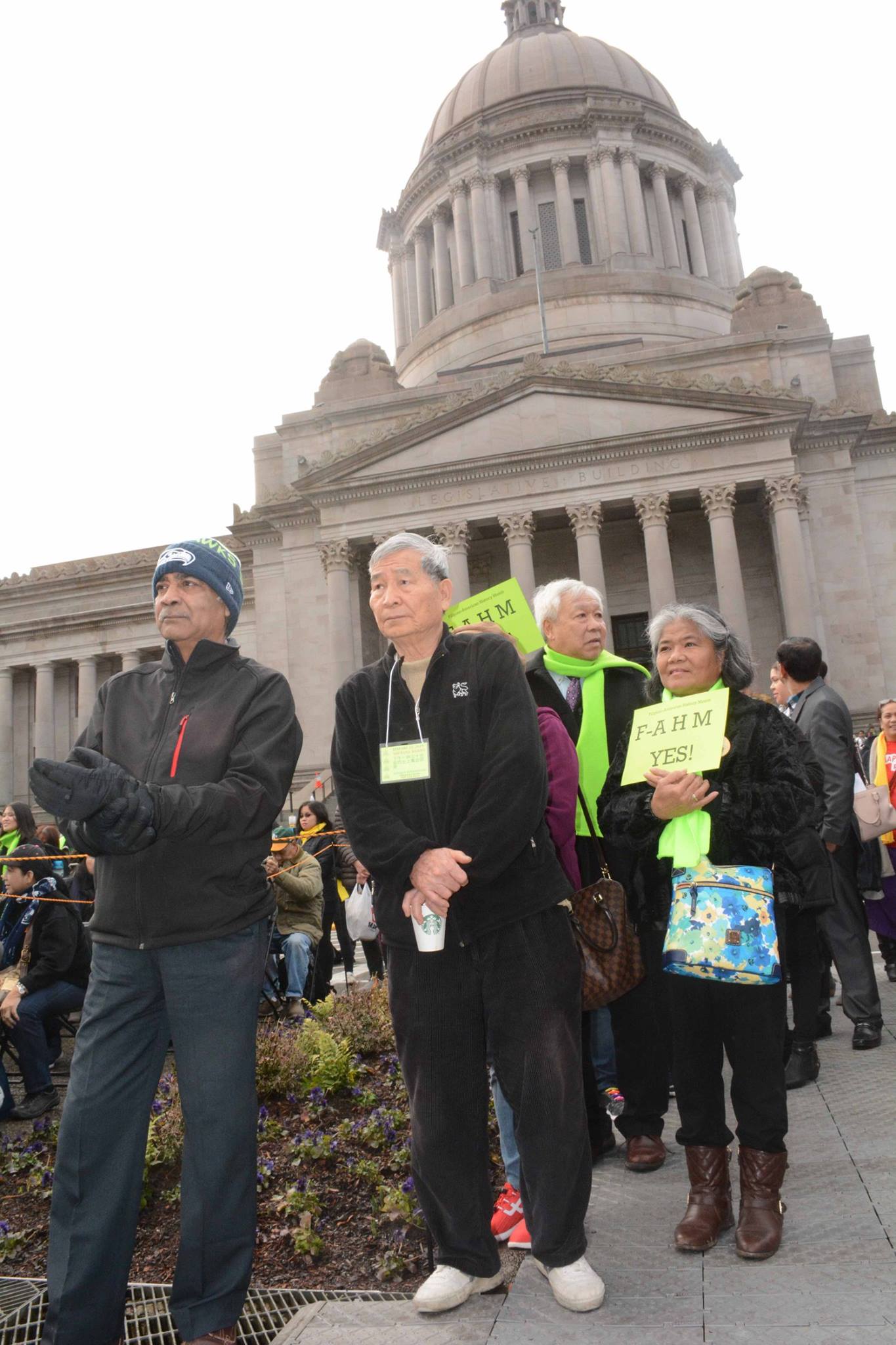 Join the Asian Pacific Islander Coalition (APIC) in a week long event of meetings with our legislators to discuss issues of concern to the API community, including immigration justice, civil and human rights, voting rights, environmental justice, education, access to healthcare, community development, and more!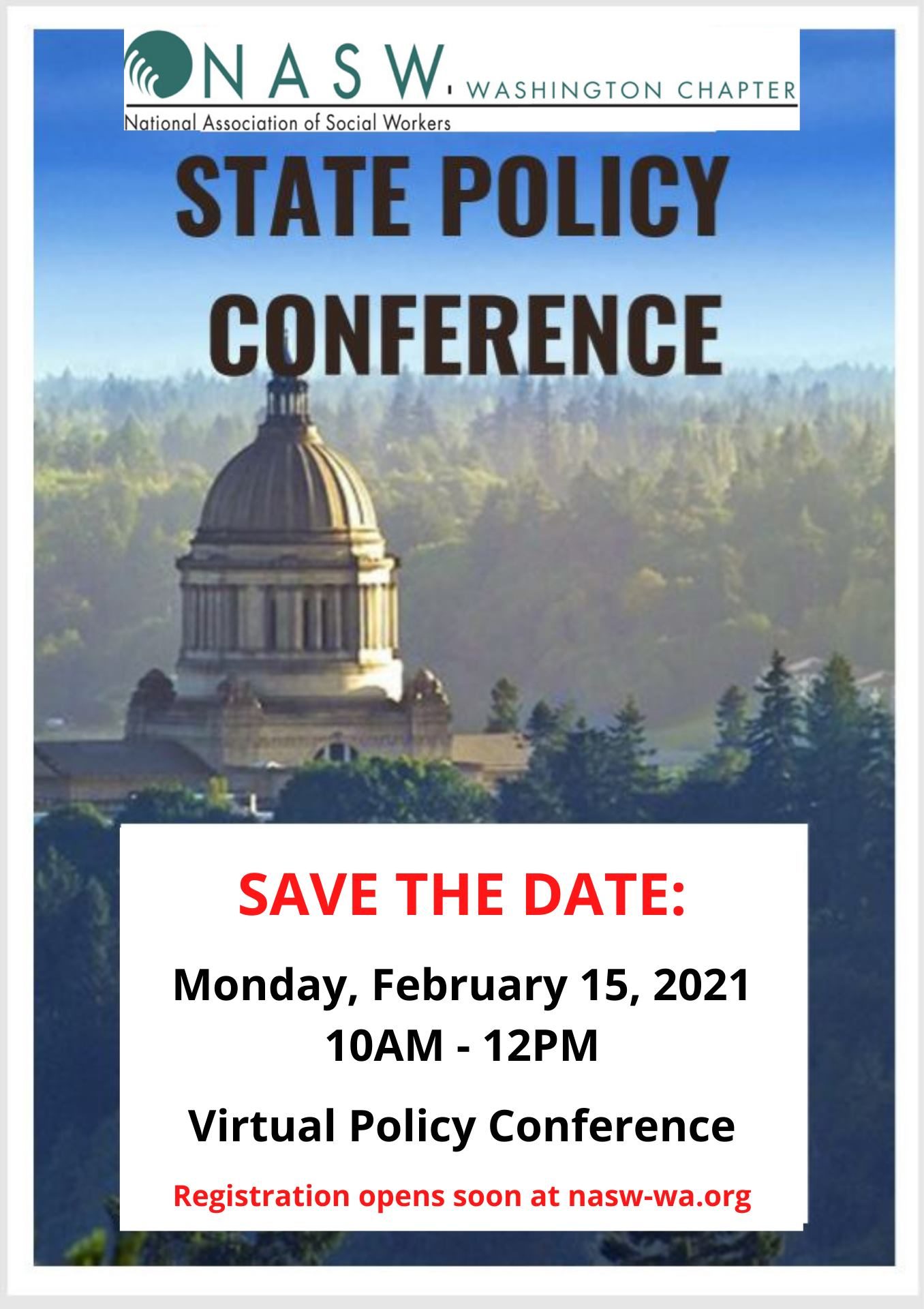 National Association of Social Workers Policy Conference
The 2021 NASW-WA Policy Conference will be offered through a virtual platform (online) and will feature speakers from the Legislature and policy professionals, NASW-WA's policy agenda, and activities to increase knowledge about the legislative process. The event will be followed by opportunities to interact with your elected officials and additional webinars throughout the week.