The WA Voting Justice Coalition is a group of community organizations and individuals, dedicated to voting rights and access in Washington State. We believe that the vote is our tool, as ordinary people, to have a voice in our government. Washingtonian voters should have the opportunity to cast their ballot, and have it counted.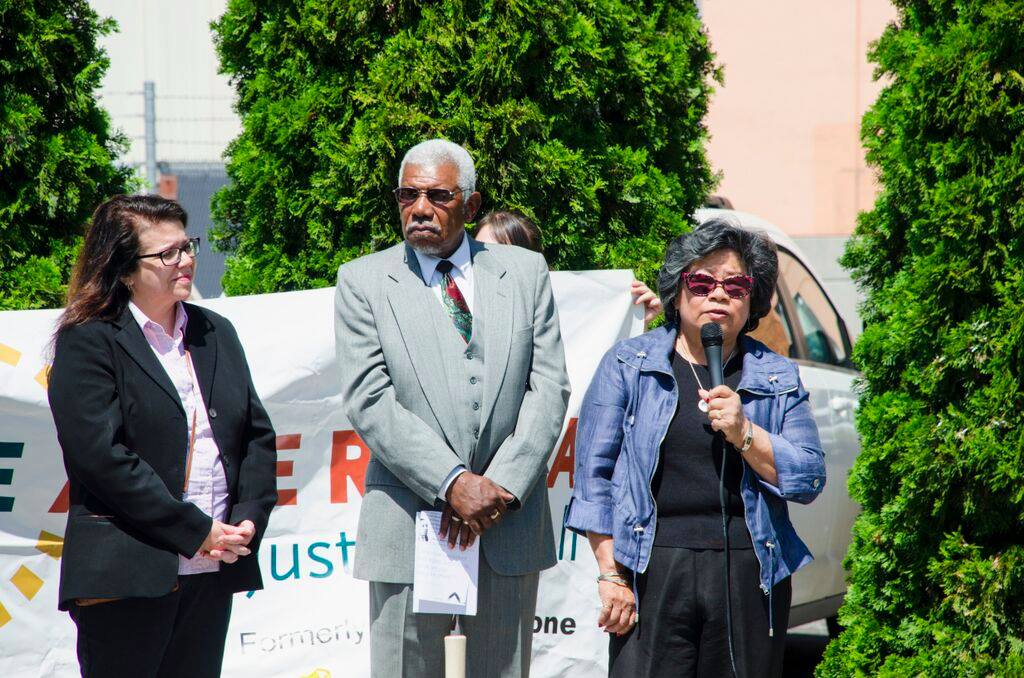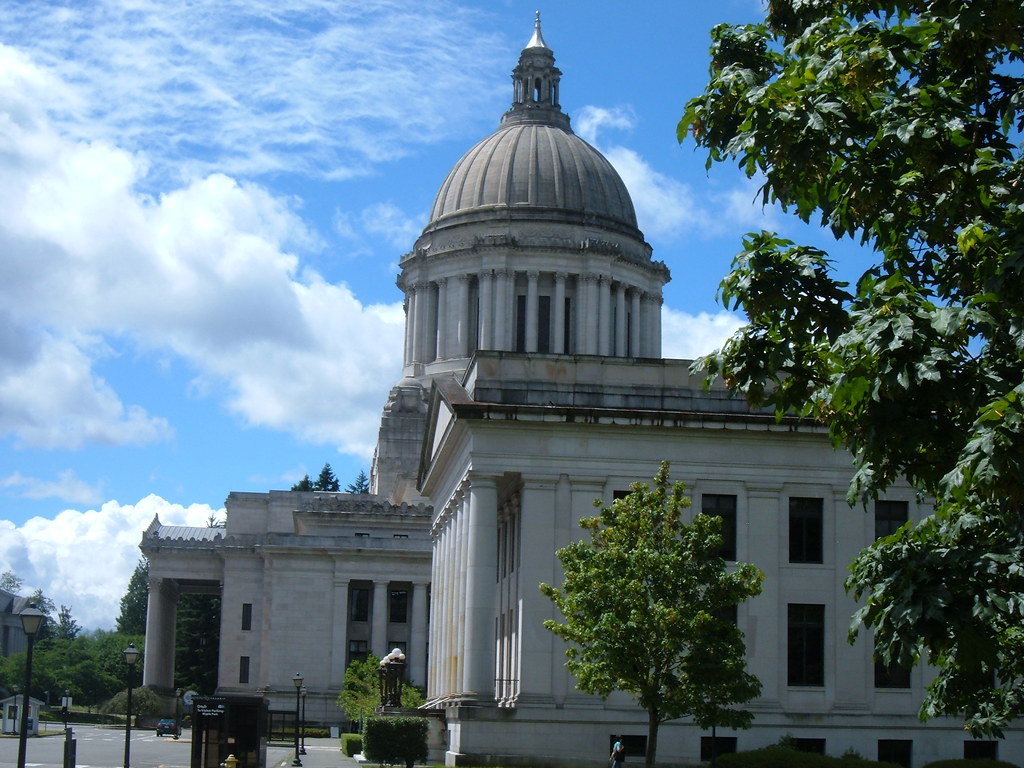 The Washington Voting Justice Coalition supports reforming the root causes of low turnout and voter registration rates. We believe that these problems are built into our political, civic, and cultural practices and that the first step to change is addressing the way we do our work. As a coalition, we strive for equity, transparency, and the centering of those most affected.
We are creating a vibrant movement that leads with racial equity by prioritizing and being accountable to communities most impacted by voting barriers.
We will redefine a win that's creative, transformative, and radical that isn't only defined by what policies we win, but how we are able to do it.
TRANSPARENCY & EQUITY IN DECISION MAKING
We have a transparent and equitable decision-making process and resource allocation model that focuses on those most impacted by voting access issues.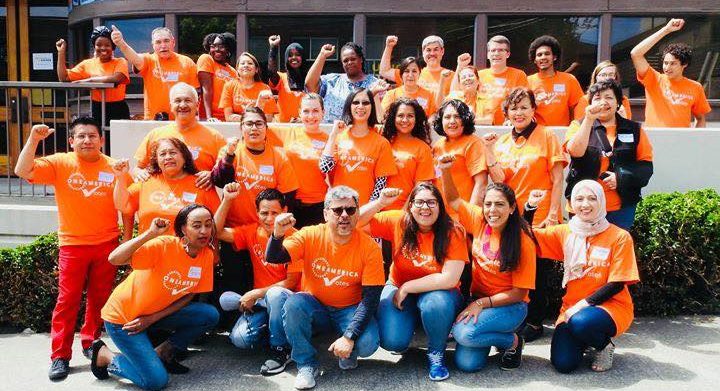 Join Rebecca Saldana and Roxana Norouzi for a virtual vote party where we will contact immigrants, refugees and allies about the upcoming election in November. We need our community to show up for this election cycle so we can hold whomever is elected in November accountable to our needs!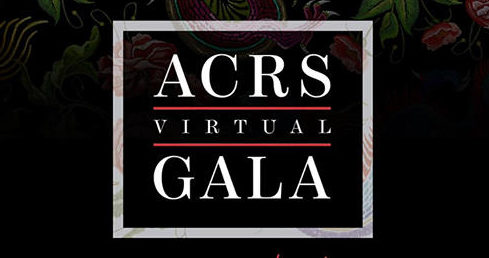 Asian Counseling and Referral Services Virtual Gala
October 3, 5:30pm-6:30pm PT
Join us for ACRS' first-ever Virtual Gala to help raise vital funds for multilingual resources to support those in need.Donations and auction proceeds will benefit the work of ACRS. The gala is free and open to all.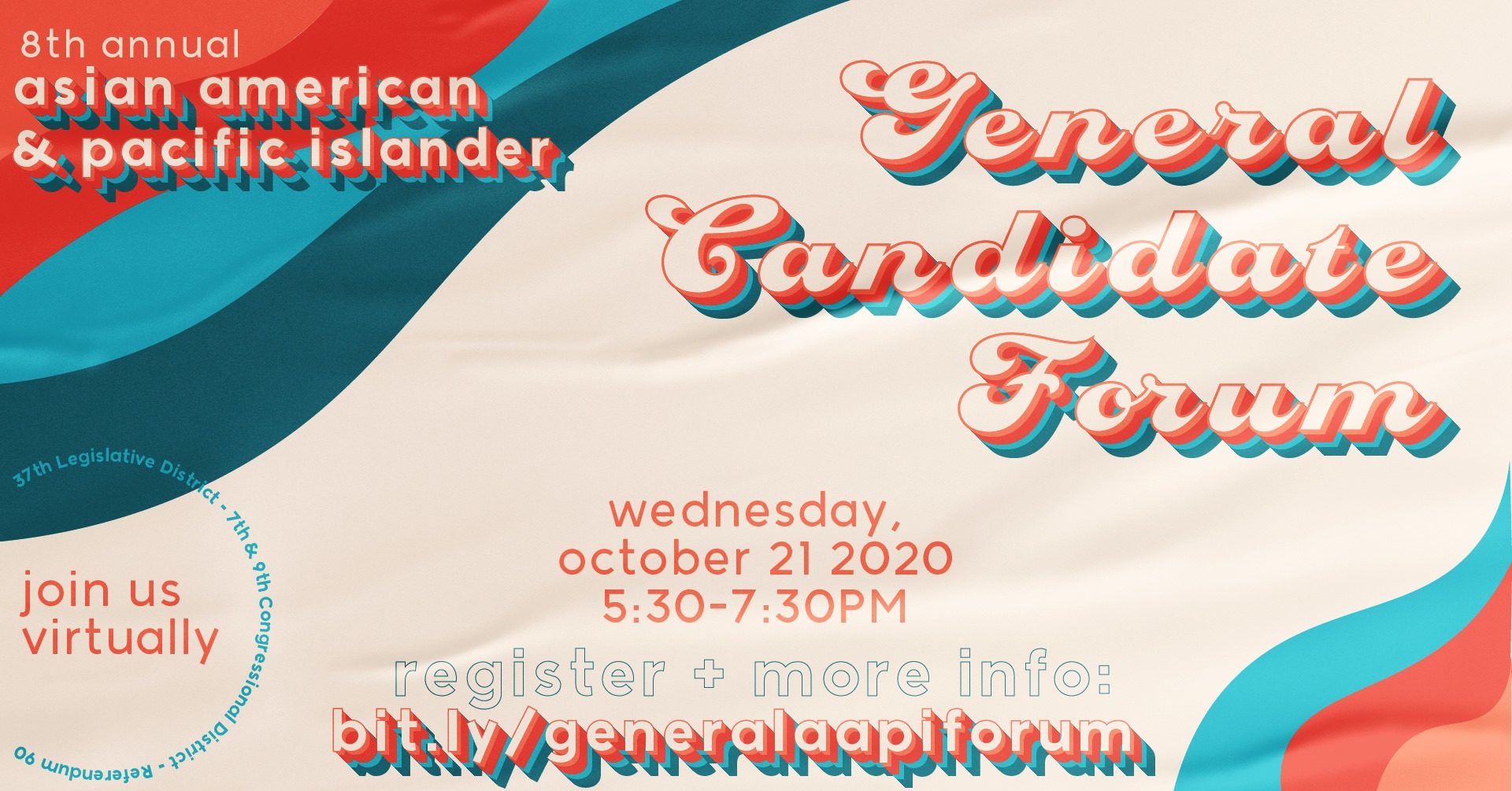 8th Annual AAPI General Candidate Forum
October 20, 5:30pm-7:30pm
Races include the Washington Legislative District 37, Washington Congressional District 7 & 9, and Referendum 90.
Why: To ensure that candidates for office understand the needs of AAPI communities, and to give our community members and opportunity to hear their platforms and values and how they will affect AAPIs
<!—-><!—->
<!—->
<!—->
<!—->
<!—-><!—->
<!—->
<!—->
Washington Voters! You may have recently received a USPS postcard that looks like this: Postmaster General Louis Dejoy sent this out nationwide without considering the confusion it may cause in states like Washington that have different voting processes. Some of the information in this postcard is […]
<!—-><!—->
<!—->
<!—->
<!—->
<!—-><!—->
<!—->
<!—->
It's been a busy legislative session in Olympia for the Washington Voting Justice Coalition. HB 2574, Reforming Washington's Redistricting Commission, was passed out of the House and is currently moving through the Senate. But unless legislators hear how important this bill is to the rest of […]
<!—-><!—->
<!—->
<!—->
<!—->
<!—-><!—->
<!—->
<!—->
Washington is a national leader for protecting the freedom to vote, but our redistricting process has fallen behind. In 2011, when Washington last redrew the maps, voters called for more opportunities to weigh in, more updates from the commission, and more language access for non-English speakers. […]