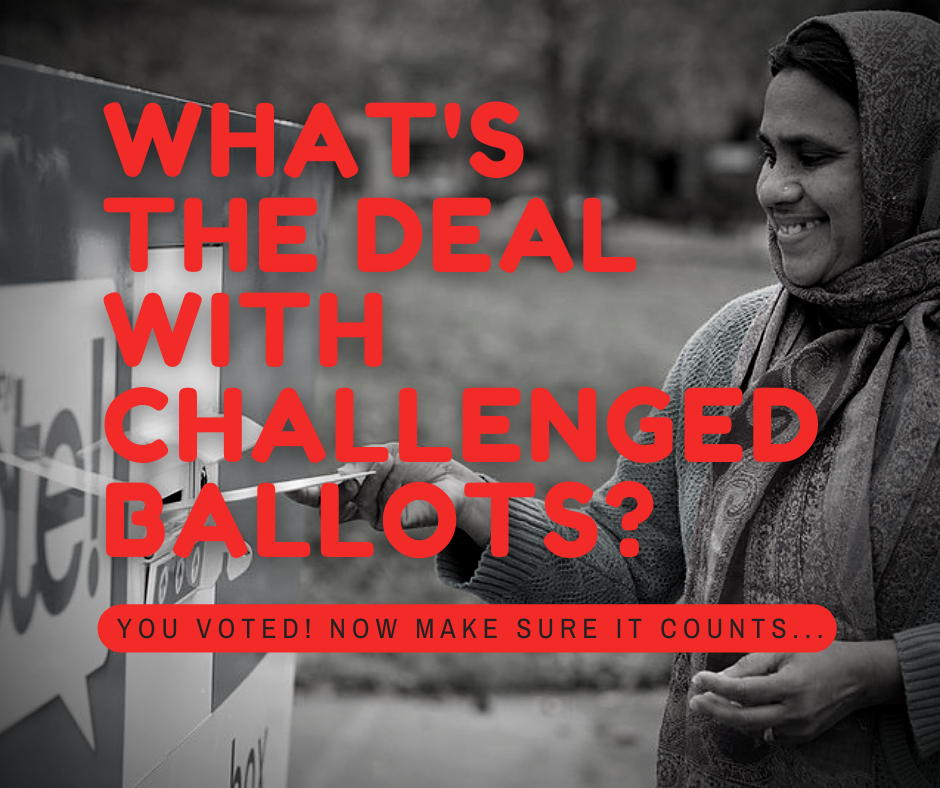 Over 400,000 mail-in ballots were rejected in 2016. Don't let it happen to you in 2020!
The presidency may be decided, but many of our local races will be clinched by just a few votes. For instance, look at the state Senate race in the 5th Legislative District, where fewer than 100 votes separate Mark Mullet and Ingrid Anderson! Every vote counts, so it's time to make sure yours got counted.
Ballots can be rejected due to:
Missing signatures on the ballot envelope
The signature not matching the signature on file for the voter (this happens more than you think!)
The ballot being turned in after the deadline
We have until *November 23* to submit signature challenge forms, resolving any issues that could cause our ballots to be thrown out. Check your ballot status NOW at VoteWA.gov, and follow the instructions to verify your identity if your ballot has been challenged! You can find more information here for King County, and your local elections office website for the rest of Washington.
If you would like to help cure ballots, volunteer with our coalition member Washington Conservation Voters here.
Thank you for being a voter! This is the last step to make sure every vote really counts.